u
/ju/ upsilon is known as Pythagoras's letter, or the Samian letter because Pythagoras used it as an emblem of the path of virtue of vice,
Quid
/kwid/ from the Latin "What" is also used to express a degree of neutrality in philosophy
IT
Information and Technology
Our core values
Ethics
Submitting of existing or tailor-made solutions fitting your needs while having an objective and transverse vision independtly from editors.
Reliability
Adhering to a sustainable partnership framework with our clients to initiate a trust relationship in order to deliver quality services.
Environmental Responsability
A strong commitment to optimise the use of technical ressources, and so reduce the economic, social and environmental impacts. We keep this in mind while accompanying our clients.
Performance
Our teams'commitment, awareness of clients'expectations and managing of the IT risks demand high professionalism. Our high level of quality demand and ability to innovate enable us to meet our clients ' expectations and requirements with an adapted solution.
Humanism
Each member of staff is commited, aknowledged and respected within the uQui dIT.co family for what she/he is and what she/he contributes every day. We work together in a collaborative mind within which each and every one can improve their skills in personal, profesionnal and intra-personnal skills.
Our client kinds
To guarantee the safety and anonymity of our customers, we are involved in every fields of activity such as:
Size:
Major account
Midcap
SME
Public administration
Sector:
Industry
Finance
Public
Operators
NGO
Ours partners
Our offer of services is delivered along such strategic partners.




A word from the founder
As our environement evolves, our way of thinking must adjust to the present day contexts of companies and their issues.

Personal data protection (GDPR), safeguarding the companies, their environement, the mandatory and governance rules require prioritizing the attribution of ressources. These ar key elements of the emerging paradigm of IT.

We built our approach and offer taking into account each and every one of these elements.

Stéphane Perez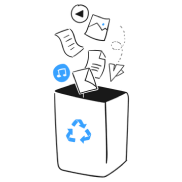 Number of useless rules deleted from our clients'environements
Number of clients who have trusted us
Number of saved working days thanks to the processes automation